Featured Projects (click to view)

Grenfell STP Major STP Upgrade
Ballarat South STP Upgrade
Darwin STP Major Upgrade
Mirani WRF Stage 1 Upgrade
Mirani WRF Stage 2 Upgrade
South Lismore STP Major Upgrade
Maroochydore Sludge Thickening Upgrade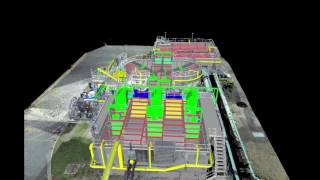 Oxley Creek STP Inlet Works, Grit Removal and Screening Handling Equipment
Luggage Point Dewatering Major Upgrade
Oxley Creek Centrifuge Upgrade
Ravenshoe STP Major Upgrade
Cloncurry Effluent Reuse
Awonga Point MBR Major Nutrient Removal Upgrade
Palm Island STP Major Upgrade
Nambour MBR Plant Major Upgrade
Membrane Maintenance
Membrane Bioreactor Upgrade
Childers STP Major Upgrade
GIN Gin STP Major upgrade
Mirani WRF Stage 1 Upgrade

Project Management, Process, Mechanical and Civil Design and Commissioning Supervision for a new Inlet Works, Odour Control Facility, Service Water and Fire Water Facilities at Mackay Regional Council's 10,000 EP Mirani Water Recycling Facility (WRF) in North Queensland. GANDEN was the process designer, civil designer and commissioning lead. GANDEN also performed the role of Project Manager for the entire project.

Maroochydore Sludge Thickening Upgrade

Membrane Bioreactor Upgrade

Technical Advisory Services for the upgrade of an oxidation ditch to a MBR for a major mining company in Far North Queensland.
More Projects
Merrimac Blower Pipework
Coppabella STP Upgrade Independent Review
Review of Remote Indigenous Communities Wastewater Treatment Assets - Torres Strait Islands, Doomagee, Warrabinda, Mornington Island
Sewage Treatment for Tipplers
Cleveland Bay Upgrade ETI Process Advisory
Amrun MBR Independent Review
Gatton Correctional Centre MBR Review
Tinnaroo STP Independent Certification
Brendale STP Screw Press Commissioning Assistance
Awonga Point STP Sludge Dewatering
Weipa Septage Receival Station
Buffel Park STP Screen Pipeline Modifications
Awonga Point Membrane Safety Improvements