Featured Projects (click to view)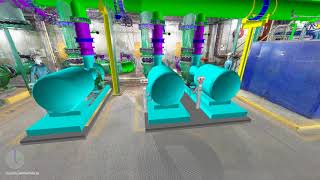 Molendinar WTP Backwash Upgrade
Branyan Water Treatment Plant Upgrade
Remote Communities Water and Wastewater Condition Assessments - Queensland Government
Herberton WTP Upgrade
Esk Intake Tower
Mudgeeraba WTP Sludge Handling Upgrade
Mudgeeraba Clarifier Upgrade
Nhulunbuy (Gove) Water Supply Chlorination Upgrade
Landers Shute Ozone
Town Water Disinfection Upgrades -
Raw Water Pumps and Electrical Upgrade
Chemical Dosing Upgrades
Branyan Water Treatment Plant Upgrade

Remote Communities Water and Wastewater Condition Assessments - Queensland Government

Condition assessments and upgrade assessments for water and sewage treatment plants for various remote indigenous communities - Palm Island, Torres Strait Islands, Woorabinda, Mornington Island, Doomadgee, Pormpuraaw

Herberton WTP Upgrade

Nhulunbuy (Gove) Water Supply Chlorination Upgrade

Investigation, design and documentation of a new chlorine gas dosing system for the town of Gove in the Northern Territory.

Landers Shute Ozone

GANDEN's role on this project was to undertake detailed design for the replacement of three existing Trailigaz Ozone generator units with three new Wedeco Ozone generator units for the Landers Shute WTP on the Sunshine Coast. This required P&ID, civil, structural and mechanical detailed design drawings outlining the modifications to ventilation, cooling water pumps, plinths and pipework required to install the new Ozone Generators.
More Projects
Noosa WTP Blowers
Rio Tinto Water Treatment Reviews
Molendinar WTP FD and P&IDs
Molendinar Sodium Hypochlorite Dosing Lines
Mudgeeraba WTP P&IDs
Mudgeeraba WTP Pipework Reconfiguration
Mudgeeraba WTP Fluoride Dosing
Mt Crosby Alum Pipework
Noosa WTP Sludge Upgrade
Image Flat WTP Floating Decant
Boonah Kalbar WTP