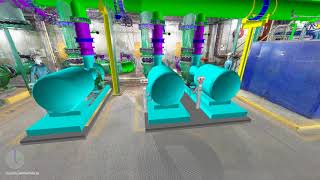 Molendinar WTP Backwash Upgrade
Branyan Water Treatment Plant Upgrade
Remote Communities Water and Wastewater Condition Assessments - Queensland Government
Herberton WTP Upgrade
Esk Intake Tower
Mudgeeraba WTP Sludge Handling Upgrade
Mudgeeraba Clarifier Upgrade
Nhulunbuy (Gove) Water Supply Chlorination Upgrade
Landers Shute Ozone
Town Water Disinfection Upgrades -
Raw Water Pumps and Electrical Upgrade
Chemical Dosing Upgrades
Branyan Water Treatment Plant Upgrade

Remote Communities Water and Wastewater Condition Assessments - Queensland Government

Condition assessments and upgrade assessments for water and sewage treatment plants for various remote indigenous communities - Palm Island, Torres Strait Islands, Woorabinda, Mornington Island, Doomadgee, Pormpuraaw

Herberton WTP Upgrade

Nhulunbuy (Gove) Water Supply Chlorination Upgrade

Investigation, design and documentation of a new chlorine gas dosing system for the town of Gove in the Northern Territory.

Landers Shute Ozone

GANDEN's role on this project was to undertake detailed design for the replacement of three existing Trailigaz Ozone generator units with three new Wedeco Ozone generator units for the Landers Shute WTP on the Sunshine Coast. This required P&ID, civil, structural and mechanical detailed design drawings outlining the modifications to ventilation, cooling water pumps, plinths and pipework required to install the new Ozone Generators.
Grenfell STP Major STP Upgrade
Ballarat South STP Upgrade
Darwin STP Major Upgrade
Mirani WRF Stage 1 Upgrade
Mirani WRF Stage 2 Upgrade
South Lismore STP Major Upgrade
Maroochydore Sludge Thickening Upgrade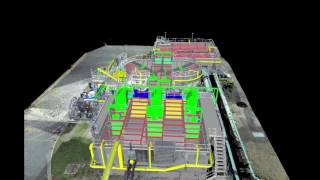 Oxley Creek STP Inlet Works, Grit Removal and Screening Handling Equipment
Luggage Point Dewatering Major Upgrade
Oxley Creek Centrifuge Upgrade
Ravenshoe STP Major Upgrade
Cloncurry Effluent Reuse
Awonga Point MBR Major Nutrient Removal Upgrade
Palm Island STP Major Upgrade
Nambour MBR Plant Major Upgrade
Membrane Maintenance
Membrane Bioreactor Upgrade
Childers STP Major Upgrade
GIN Gin STP Major upgrade
Mirani WRF Stage 1 Upgrade

Project Management, Process, Mechanical and Civil Design and Commissioning Supervision for a new Inlet Works, Odour Control Facility, Service Water and Fire Water Facilities at Mackay Regional Council's 10,000 EP Mirani Water Recycling Facility (WRF) in North Queensland. GANDEN was the process designer, civil designer and commissioning lead. GANDEN also performed the role of Project Manager for the entire project.

Maroochydore Sludge Thickening Upgrade

Membrane Bioreactor Upgrade

Technical Advisory Services for the upgrade of an oxidation ditch to a MBR for a major mining company in Far North Queensland.